Leadership PDUs are a valuable asset to embrace your leadership skills. These PDUs raise your ability to motivate, guide, and lead the team to achieve a goal. Once you earn these leadership PDUs, you can apply them to PMP® certification or any other PMIs certification renewal. In this blog, I am sharing tips to earn PDUs for all PMIs certificates under the Leadership category.
Leadership PDUs are one of the categories of the Talent Triangle. The PMI Talent Triangle represents skills that organizations have considered as critical for project professionals
Let's have some explanation around Leadership PDUS:
Leadership skills are essential in working together to meet the upcoming project milestone. You should have the ability to articulate the project vision and influence others to help achieve that vision.
Following are the few critical areas of leadership skills irrespective of your formal leadership role:
Negotiation, conflict management, problem-solving skills
Team building, cultivating your emotional intelligence, and
Influencing
Minimum & Maximum Leadership PDUs for PMIs Certification's:
The minimum Leadership and maximum leadership PDUs requirements for each PMI's certificate are as below:


How to earn leadership pdus for pmp renewal?
There are many possible ways to earn leadership PDUs.
Reading Books: It could be an interesting way for you if you like reading to enhance your knowledge. You can find many books on the internet which can help you to earn leadership PDUs. I am providing a few books from my reading list:
Coaching Agile Teams – A Companion for Scrum Masters, Agile Coaches, and Project Managers in Transition Book by Lyssa Adkins: This book provides ways to adapt coaching agile teams towards high performance. The book starts with you as an individual, then move towards how you can help the team as a leader to get more for themselves.
Emotional Intelligence by Daniel Goleman: This book helps you to understand the five vital skills of emotional intelligence. It shows how you can achieve success in relationships, work, and even your physical well-being. As a member of the project team, you must have a good understanding how your emotions and actions affect people around you.
Social Intelligence – The New Science of Human Relationships by Daniel Goleman: This book will give you the insight to develop social intelligence to foster empathy, cooperation, and humanity. These qualities are critical when you work in the team.
Switch – How to change things when change is hard by Chip Heath and Dan Heath: Switch will help you to unite your rational mind with your emotional mind to bring change that matter to you. Effective leadership is needed to change things when change is hard.
Our Iceberg is Melting by John Kotter: This book gives insight but not limited to in leadership, team building, problem-solving skills. Author discusses real problems with practical examples.
Difficult Conversations -How to Discuss What Matters Most by Douglas Stone and Bruce Patton: Sometimes we avoid difficult conversation with non-supportive stakeholders, and that can lead to project problems. This book provides a step-by-step approach for tough conversations for many stressful situations.
Note: You can earn 1 PDU for each hour you spend in reading leadership content. You can report these PDUs under Read category of Education PDUs. You can refer my blog on "How to report Read PDUs", which will assist you in reporting PDUs.
Watch Videos: You can earn leadership PDUs via self-paced learnings also. You can watch pre-recorded webinars or videos relevant to leadership. Here, I am providing my ever-growing playlist which I used in earning leadership PDUs. These videos include following leadership topics but not limited to:

Soft skills as critical success factors
Getting insight in team development approach
How to become an effective coach to meet your goals?
Concept of value and cost based prioritization needed to meet goals
How to build high performance team?
Behavior skills needed for agile team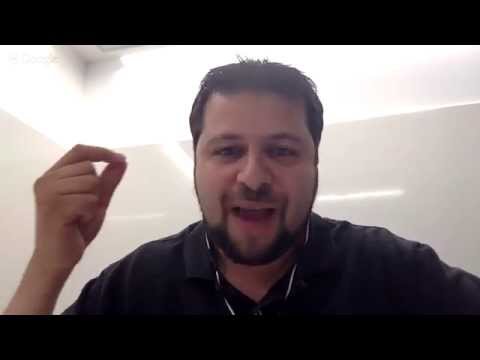 Note: You can earn 1 PDU for each hour you spend in learnings through these online and digital mediums. You can report these PDUs under 'Online and Digital Media' category of Education PDUs. You can refer my blog on "How to Report Online & Digital Media PDUs", which will assist you in reporting PDUs.
iZenBridge Free Programs: You can also enroll in our FREE courses to earn few leadership PDUs. For more details, you can refer our FREE program listing.
We do also conduct frequent FREE webinars on leadership topics. My advice is to keep an eye on our periodic FREE webinars. Our learning resources can help you in earning PDUs for your CCRS
I hope this blog has answered all your concerns related to how to earn Leadership PDUs. For the technical and strategic components of Talent Triangle, you may refer my blogs on earning technical PDUs and strategic PDUs.
In case you have follow-up questions, please post them in the comment box, and we would be more than happy to assist you.
Frequently Asked Questions:
Why has the PMI Talent Triangle been incorporated into the CCR program?
Answer: Project practitioners need skills to deliver improved results. PMI Talent Triangle includes these skills to ensure constant professional development. Earning PDUs in talent triangle categories shows raise in your skills which are critical to delivering successful results.
What are some examples of topics that align to each skill area within the PMI Talent Triangle?
Answer: Refer here to see example of topics that align to each skill area within the PMI Talent Triangle.
What are Leadership PDUs?
Answer:  Leadership PDUs are evidence of your constant professional development in guiding and motivating.  For more details, Refer Here