In this blog, we will throw some light on both the certification courses including who must do, what is the difference, what are the similarities, is it worth doing both courses, and so on. We will also try to help you decide which one to choose to move up your career hierarchy quickly.
Let's look at official definitions of these two courses
SAFe® Product Owner / Product Manager
A Certified SAFe® Product Owner/Product Manager is a SAFe professional who works with customers and development organizations to identify and prioritize requirements. Key areas of competency

Apply Lean-Agile Mindset and SAFe Principles and practices
Identify customer needs
Write Epics, Capabilities, Features, and Stories
Prioritize work to deliver value to the enterprise
Source: https://www.scaledagile.com/certification/certified-safe-product-owner-product-manager/
Certified Scrum Product Owner
If you're someone who is comfortable with the "business side" of projects, you are probably the right person to become a Certified Scrum Product Owner® (CSPO®). While the ScrumMaster helps the Scrum Team work together to learn and implement Scrum, as a CSPO, you create the product vision, order the Product Backlog, and make sure the best possible job is done to delight the customer.
Source: https://www.scrumalliance.org/get-certified/product-owner-track/certified-scrum-product-owner
Let's understand both the courses
If you want to gain an understanding of the role of a Product Management and Product Owner at a SAFe enterprise level, then this course is for you as, through this course, you will explore the role of the product management and product owner, how to prepare and participate in PI planning, how to make sure smooth execution of Program and Team Backlogs to deliver the maximum business value at scale.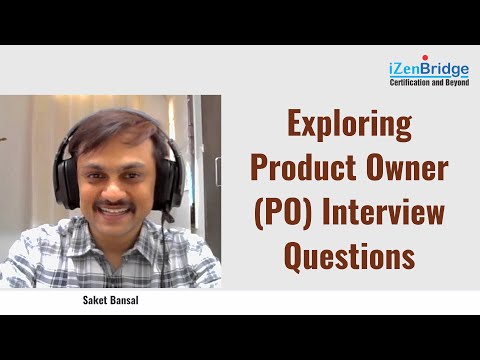 Who should do CSPO?
If you want to start your Agile and Scrum Journey by working with Small Agile teams for effective product development, then CSPO is for you. Through this course, you will get the understanding in developing product vision, prioritize product backlogs and in making sure optimizing value to delight the customer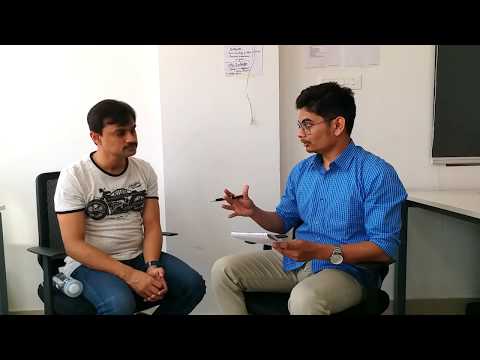 SAFe® POPM V/S CSPO
SAFe® POPM
CSPO
It focuses on two roles –

Product Management which is a strategic function at Program Management Level in SAFe context.
Product Owner which is a specialty role in an Agile Team which has 5-11 individuals to build, test and deliver in a short timebox.

It focuses on the role of Product Owner for a Scrum Team which has 3 to 9 members in a development team to build, test, and deliver in a short timebox.
It divides the total work focus into two areas –

Product Management is Market and Customer Focused.
Product Owner is a collaborator with stakeholders including Product Management, Customers, and Business Owners.

Product Owner is market and customer-focused and also collaborates with stakeholders.
Here you learn working beyond Scrum Teams like in preparation and participation in Program Increment planning, System Demo, and Solution Demo.
It promotes design thinking at program and enterprise level.
In CSPO, you learn maximizing the value of the product resulting from the work of the Development Team.
Sometimes the role is limited to team focus.
Here, Product Roadmap is taken care at two levels –

Product Management owns the vision and roadmap of the Product.
Product Owner is a contributor to vision and roadmap.

In Scrum Team, Product Owner owns the product vision and roadmap.
Here Backlogs are managed at two levels –

Program Backlog – Product Management drives both Program Increment & Product by owning Program Backlog.
Team Backlog – Product Owner is a content authority of the team backlog for an agile team approves and accepts the stories.

It focuses on Product Backlog and Product Owner is the sole content authority for it.
Similarities between SAFe® POPM and CSPO
Despite having so many differences, there are still some similarities which do exist between both courses. Let's have a look at what all is common between these two courses:
Both are two days courses.
Covers details of Scrum Framework.
Focuses on building the right thing in the right way.
Helps in becoming a representative of the customer who owns the product development.
Explores Product Ownership to own the vision and roadmap of the Product.
Maximizes value produced by the Development team.
Is it worth doing a SAFe® POPM?
If you are exploring how to establish yourself as a Product Owner or Product Manager in a large enterprise/solution environment, this program is ideal for you. If your organization is already using SAFe then this is one of the best career investments.
In our observations, the following are the types of professionals who are more seen doing this program frequently.
Product Owners who want to grow themselves as Product Manager.
Scrum Product Owner looking for performing the same role in a Scaled Agile environment.
Project Manager transitioning to the role of Product Manager.
Scrum Master transitioning to the role of Product Owner / Product Manager.
Is it worth doing CSPO?
If you aspire to become a Product Owner or want to coach Product Owners as a Scrum Master or as an Agile coach, then you should do the Certified Scrum Product Owner course. It improves your overall understanding of the complete Product Owner's role. So, professionals who want to become a great Product Owner should do it.
The CSPO course covers details related to the Product Owner's role like
How to look into product backlog?
How to identify the right requirement for the product?
How to set a vision for the product?
How to communicate things with various stakeholders and development teams?
So, as per the current scenario, SAFe® POPM and CSPO, both play an important role depending on the organizational needs. As a professional, you have to keep yourself ahead from others by getting certified and showcasing your uniqueness in the competitive market. We provide both the certification courses. Check out details by clicking on the below links.
There can be no better time than right now for adding one more feather in your cap. We believe in guiding our customers perfectly throughout the journey. You can also subscribe to our YouTube channel which has 39,000+ subscribers from more than 50 countries. To gain more information about both the course, check out our Youtube Channel.
Still, having any questions in mind? Feel free to write to us in the comments section below.
Hope this article was helpful. Thanks for reading!!