iZenBridge PMI-PBA® Exam Simulator
iZenBridge PMI-PBA® Exam Simulator – Our PMI-PBA® exam a key to check the readiness for the exam. It is a practical examination preparation tool to remove the exam anxiety.
The iZenbridge PMI-PBA® Exam Simulator Includes
This product comes with 60 days access and includes 900+ realistic, experienced-based questions which are very close to the actual exam.
Domain Wise Practice Questions: Simulator has practice questions for each domain i.e. Need Assessment, Planning, Analysis, Traceability and Monitoring, and Evaluation. These are random question simulation test, give you the different set of questions each time you take them.
Questions for Business Analysis Tools & Techniques: You need to be familiar with all the Tools & Techniques comes from PMI-PBA® certification content outline. Our simulator includes situation based questions for Tools & Techniques related to the PMI-PBA® exam.
Two Full-length Simulation Tests: Our simulator consists of two full-length practice test in support to check your endurance for 4-hours long exam.
The Core Features Of PMI-PBA® Exam Simulator
Detailed Explanation: iZenBridge PMI-PBA® exam simulator clarifies concepts behind each question. It has detailed explanation for all the questions and also offers explanation for each answer choice.
Access to Unlimited Technical Support: We do understand the need of continuous technical support whenever you need it. You will have unlimited access to our PMI-PBA® certification exclusive forum and alternate Saturday Live Clarification sessions.
First-Rate Questions: Our students say that our simulator questions are very close to the real exam. The certified PMI-PBA® professionals prepared these questions. And, after taking the feedback of test-takers, we continuously update the question bank.
In Depth Statistics: The simulator includes performance analysis section to give you a picture of how you are doing overall and what business analysis domain you need to focus for the PMI-PBA® exam.
Unlimited Repeats: In your active subscription period, you can retake any assessment section as often you need. It supports you to fix weak areas and expedite the preparation.
Additional Benefits: Quick Exam Refresher Videos In PMI-PBA® Exam Simulator
Our PMI-PBA® exam simulator has videos which are a good refresher in some of the critical exam areas.
Introduction: It includes the introduction of PMI-PBA® certification course and how to develop the study plan for the PMI-PBA® exam.
Business Analysis Domains: Included a High-Level view of business analysis domains. It will give an overall view of the exam across domains.
Business Analysis Domains: Exam Tips: We have included a section to give you PMI-PBA® exam tips for each domain.
Business Analysis Tools and Techniques: This section has few important videos for Business Analysis tools & techniques.
Tips Videos: This section gives you PMI-PBA® exam tips for each business analysis domains.
On-Demand Webinar: We frequently conduct on-demand webinars related Business Analysis topics. These give you pointers in the conceptual understanding of these topics.
Support Videos: This section has PMI-PBA® certification FAQ videos. It also includes a section to apply your PDU certificate. A particular chapter is added for the assistance in filling PMI-PBA® application.
Testimonials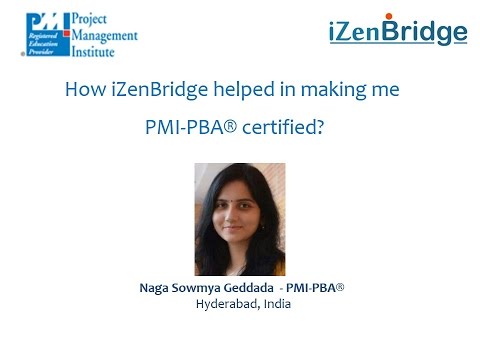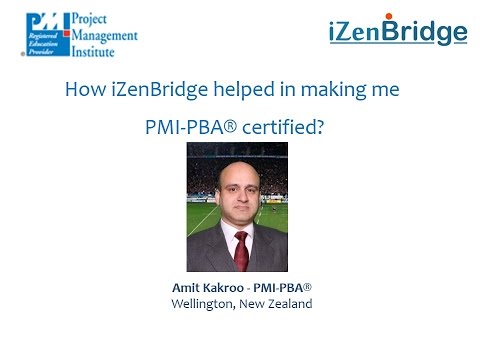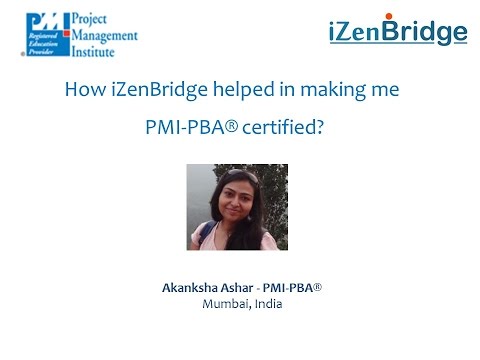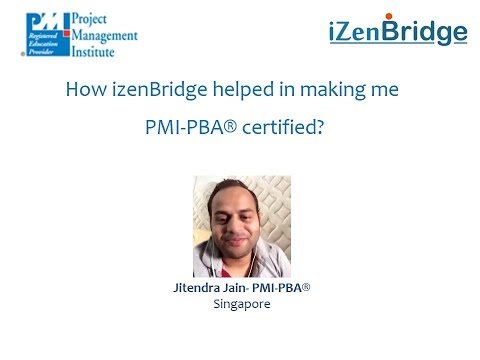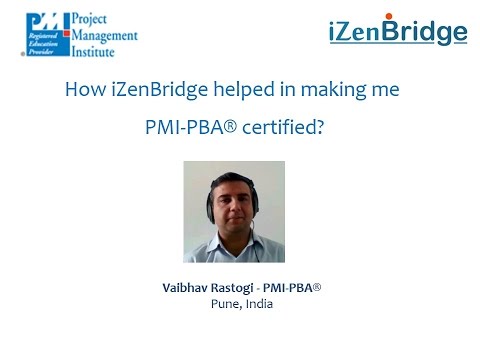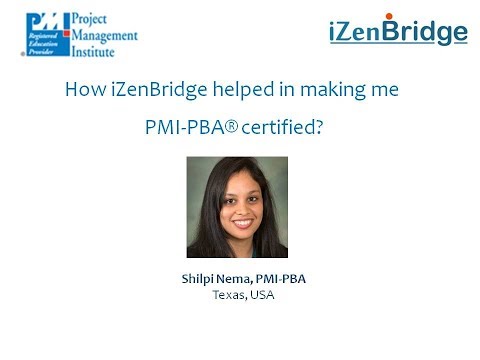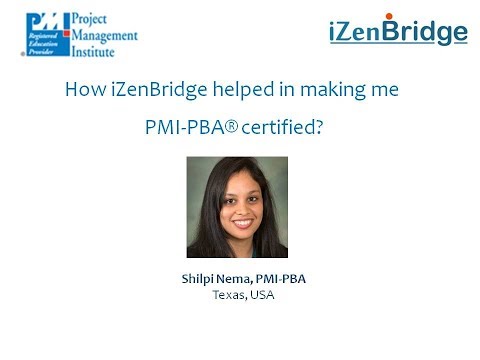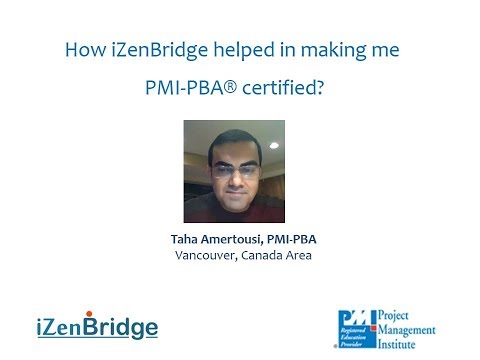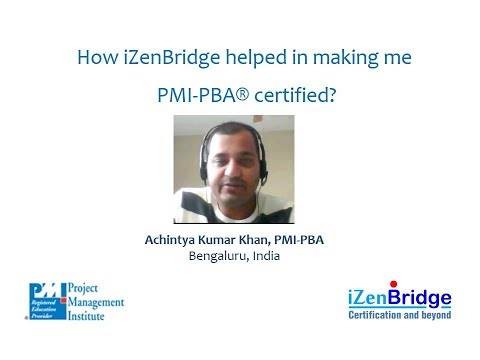 Watch More Testimonials Videos
The  Professional in Business Analysis (PMI-PBA) is a registered mark of the Project Management Institute, Inc.