Few days back I received a call from a PMP® aspirant, Bob who is having 4 years of experience as Technical Lead. He told me that he handles technical end to end project management. He is not involved in managing and developing resources. Actually his main concern was – Am I eligible for PMP® certification as my designation is not Project Manager?
I clarified to Bob – YES! You can take the PMP® exam even if your title is not project manager. Actually, instead of designation, PMI considers your role in leading and directing the project.
It was not the first time when I came across concern of PMP® exam eligibility related to the designation. Many aspirants become confused for the eligibility if their designation is not Project Manager. They fulfill the required hours of experience but confusion result in delaying the decision.
Are you in one of them? Well, here I am addressing your concern what PMI considers for your professional experience. I hope, after reading this blog you will plan your PMP® without any further delay.
Based on PMBOK® Guide
Directing the project as identified with the tasks, knowledge, and skills specific in the Project Management Professional Examination Content Outline.
As per New PMP Exam Content Outline –
PMP exam is divided into three domains –
People
Process
Business Environment
If you are doing at least three or four tasks in People and Process domains and at least one task in Business Environment domain, you are eligible for this PMP exam.
Let's have a closer look of these tasks associated with each PMP® area or domain:
1. People: –
| | | | | |
| --- | --- | --- | --- | --- |
| Working with the team and stakeholders to interpret, analyze, and evaluate conflicts. | Practicing servant leadership, inspire, motivate, and influence stakeholders and team members. | Support Team Performance using different KPIs and by determining appropriate feedback approaches to verify performance improvements. | Empower team members and stakeholders by supporting team task accountability, and by evaluating demonstration of task accountability. | Ensure team members/stakeholders are adequately trained by determining their required competencies and elements of training. |
| Build the team with appropriate skills and ensure knowledge transfer within the team and among stakeholders. | Based on the project's needs, address and eliminate impediments, obstacles, and blockers for the team. | Negotiate project agreements based on project requirements. | Build trust and influence through collaborating, mentoring, and engaging stakeholders to achieve project goals. | Promote team performance through the application of emotional intelligence. |
2. Process –
Examine and deliver business value incrementally.
Analyze and manage all stakeholders' communication needs
Assess and manage risks Iteratively and prioritize them. Also, plan and manage project/phase closure or transition activities.
Analyze and Categorize stakeholders to Develop, execute, and validate a strategy for stakeholder engagement.
Develop, implement, and validate a stakeholder engagement plan by analyzing and categorizing them.
Plan and manage the budget, monitor project budget variations and work with the governance process to adjust as necessary.
Plan, manage & modify a schedule based on methodology, and coordinate with other projects & operations.
Plan and manage product quality. Recommend ways to improve based on quality gaps.
Plan & manage scope, determine & prioritize requirements, monitor & validate scope.
Consolidate project/phase plans to integrate and assess project planning activities.
Manage project changes by executing change management strategy based on the project LIfe Cycle. Determine a change response to move the project forward.
Plan & manage suppliers/contracts, and procurement strategy.
Manage project artifacts and validate that project information is kept up to date.
Assessing the project's needs, complexity, and magnitude to determine the best project methodology.
Establish project governance structure and define escalation paths & thresholds.
Manage project issues by collaborating with relevant stakeholders on the approach to resolve the issues.
Outline standards for the working environment to ensure knowledge transfer for project sustainability and confirm the knowledge transfer strategy.
3. Business Environment –
| | | | |
| --- | --- | --- | --- |
| Plan, manage & confirm project compliances i.e. security, health, and safety, regulatory compliance. | Determine the best approach & action to meet compliance needs (e.g., risk, legal) and measure the extent to which the project is in compliance. | Evaluate, address & continually review external business environments for impacts on project scope/backlog. | Support assess organizational change and culture. Also, determine the project's impact on the organization and the necessary actions. |
Even if your designation is not close to the Project Manager, you are eligible. As long as your roles involves handling different processes of a project.
Don't confused with your Title, we are here to assist you for your dream come true. In this competitive world, PMP® certification helps you in grooming and survival. It gives you worldwide recognition and visibility within your organization.
Friends why to delay now? Maximize your earning potential by becoming a PMP® certified. Our online PMP® program will give you a path to become a PMP® certified in shortest possible time.
I hope this blog has answered your all queries related to PMP® eligibility in relation to your Title. You can post follow up questions in the comment box, we would be more than happy to assist you.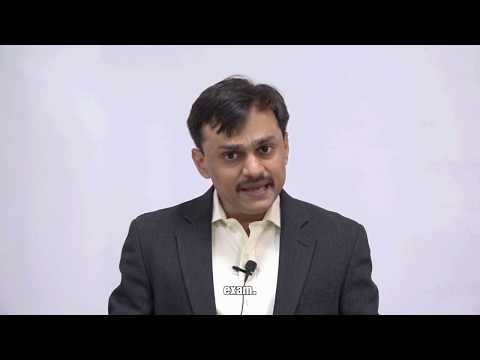 Enroll to our 

FREE PMP® Introductory Program

 to learn more about PMP® certification