Few days back I received a call from a PMP® aspirant, Bob who is having 4 years of experience as Technical Lead. He told me that he handles technical end to end project management. He is not involved in managing and developing resources. Actually his main concern was – Am I eligible for PMP® certification as my designation is not Project Manager?
I clarified to Bob – YES! You can take the PMP® exam even if your title is not project manager. Actually, instead of designation, PMI considers your role in leading and directing the project.
It was not the first time when I came across concern of PMP® exam eligibility related to the designation. Many aspirants become confused for the eligibility if their designation is not Project Manager. They fulfill the required hours of experience but confusion result in delaying the decision.
Are you in one of them? Well, here I am addressing your concern what PMI considers for your professional experience. I hope, after reading this blog you will plan your PMP® without any further delay.
Based on PMBOK® Guide
Directing the project as identified with the tasks, knowledge, and skills specific in the Project Management Professional Examination Content Outline.
Now come to the expectation of PMI for the term 'Leading and Directing':
PMP® exam includes 5 areas or domains. Each domain contains tasks in leading and directing. If you are at least doing one or two tasks in each area, you are doing leading and directing work as per PMI. It shows you are having good involvement in most of the PMP® topics.
Let's have a closer look of these tasks associated with each PMP® area or domain:
1. Initiating:
| | | | |
| --- | --- | --- | --- |
| Working with stakeholders to discover feasibility of project proposals. | Involved in identifying key stakeholders who can help in development of project charter or SOW. | Participation in development of Project Charter or SOW by compiling high level project information | Contributing in validating project by checking alignment with organisation strategies |
2. Planning:
| | | | |
| --- | --- | --- | --- |
| Contribution in identifying project deliverables using requirement gathering techniques. | Working with stakeholders to develop project management plan which includes components like: scope, schedule, cost, quality, procurement, communication, stakeholders, and human resources | Participating in identifying risk, prioritising them, identifying risk response strategies and in creating risk register | Involvement in project kick off meeting. |
3. Executing:
| | | | | |
| --- | --- | --- | --- | --- |
| Helping or doing in getting resources for the project | Managing flow of information between stakeholders as per communication needs identified in project plan | Managing relationships with stakeholders | Involved in the implementation of quality standards | Contributing in implementing changes |
4. Monitoring and Executing:
| | | | | |
| --- | --- | --- | --- | --- |
| Involvement in measurement of project performance by identifying variances especially in cost and schedules | Participation in identifying corrective actions for identified variances | Participation in documenting, analyzing, and managing lessons learned for the projects | Contribution in verification of compliance by monitoring procurement activities according to the project plan | Evaluating effectiveness of risk response strategies and in identifying its impact on the project. |
5. Closing:
| | | | | |
| --- | --- | --- | --- | --- |
| Getting final acceptance of project deliverables from the business stakeholders or customers | Participating in preparing and sharing the final project report | Contributing in archiving of project documents | Participating in obtaining feedbacks from business stakeholders or from customers | Collecting lesson learned for continuous project improvement. |
Analyze Yourself – if you are doing leading and directing tasks of PMP® topics? Your involvement in one or two tasks in each area leads you to the PMP® exam eligibility. If your analysis is positive – Congratulations!! you are eligible from the professional experience point of view.
You need role in leading and directing the project irrespective of designation.
Even if your designation is not close to the Project Manager, you are eligible. As long as your roles involves handling different processes of a project.
Don't confused with your Title, we are here to assist you for your dream come true. In this competitive world, PMP® certification helps you in grooming and survival. It gives you worldwide recognition and visibility within your organization.
Friends why to delay now? Maximize your earning potential by becoming a PMP® certified. Our online PMP® program will give you a path to become a PMP® certified in shortest possible time.
I hope this blog has answered your all queries related to PMP® eligibility in relation to your Title. You can post follow up questions in the comment box, we would be more than happy to assist you.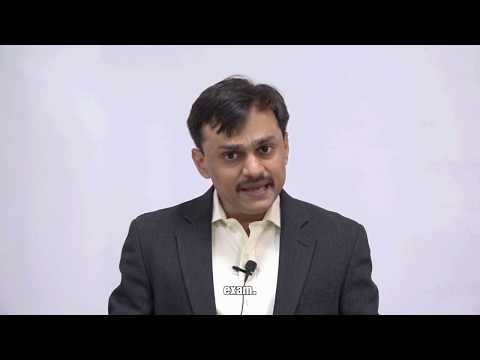 Enroll to our 

FREE PMP® Introductory Program

 to learn more about PMP® certification