Why become a
Certified Scrum Master®?
1.
85% of the world's complex IT projects are done using Scrum Framework
2.
70% of professionals reported an improvement in their quality of work-life with Scrum.
3.
80% of Scrum Professionals Prefer the CSM® Certificate (State of Scrum Report 2017-18). Scrum certification makes them sought-after professionals and increases their earning potential.
Who Should
Take Certified Scrum Master®?
Agile Coach & Scrum Master

Product Owner

Release or Portfolio Manager

Business Analyst

Software Developers

Project or Delivery managers

Product or Program managers

New Scrum Team Members

Anybody who wants to learn Scrum
What does
Certified Scrum Master® do?
Ensure that the team follows Scrum Principles and values.

Coach the team on Scrum and take them through the change.

Establish an environment where the team can be effective.

Ensure that goals are understood by everyone in the Scrum Team.

Find methods to effectively manage the product backlog. Removal of project impediments that boost team productivity and performance.

Help the Development Team to create high-value products.

Facilitate Scrum events whenever required.
01
Enroll in iZenBridge for CSM
02
Attend our CSM Training with CST
03
Access to our e-learning course, including Mock Test
05
Receive license Agreement
What are the CSM
Learning Objectives?
Lean, Agile, and Scrum: Scrum Roles, Scrum Events and Artifact Transparency, Sprint and Increment, Sprint Planning, Daily Scrum, Sprint Review, Sprint Retrospective, Product Backlog, Sprint Backlog & Definition of Done.

Scrum Master Core Competencies: Facilitation & Coaching

Service to the Development Team: Scrum Master as Servant-Leader

Service to the Product Owner

Service to the Organization: Impediment Removal & Coaching the Organization
CSM
Deliverables
CSM® Training with a 100% success rate

Training by an elite panel of CSTs

Earn 30 PDUs and 14 SEUs for renewal

100% Assured Scrum Alliance certification

2-year membership with Scrum Alliance

Free CSM practice test and Online Program with 55 videos & 3 simulation tests

Complimentary access to E-Learning portal programs worth USD 200

Course Fee includes Scrum Alliance Certification Examination Fee

Continuous learning and support to advance your Scrum understanding

Full money back, if you don't like or are unable to attend the class
Name: Certified Scrum Master Exam
Format: Multiple Choice
Delivery: Web-based
Duration: 60 minutes (1 hour)
Number of Questions: 50
Passing score: 37 out of 50, i.e. 74% passing score
CSM® Exam Process
Attend our CSM® training with expert CSTs.
Continue learning with our E-learning program.
CSM® test – Based on the CSM Content Outline.
Take the CSM online exam within 90 days.
Get 2 free attempts (1st attempt within 14 days).
An additional attempt will be charged $25 after 2 attempts.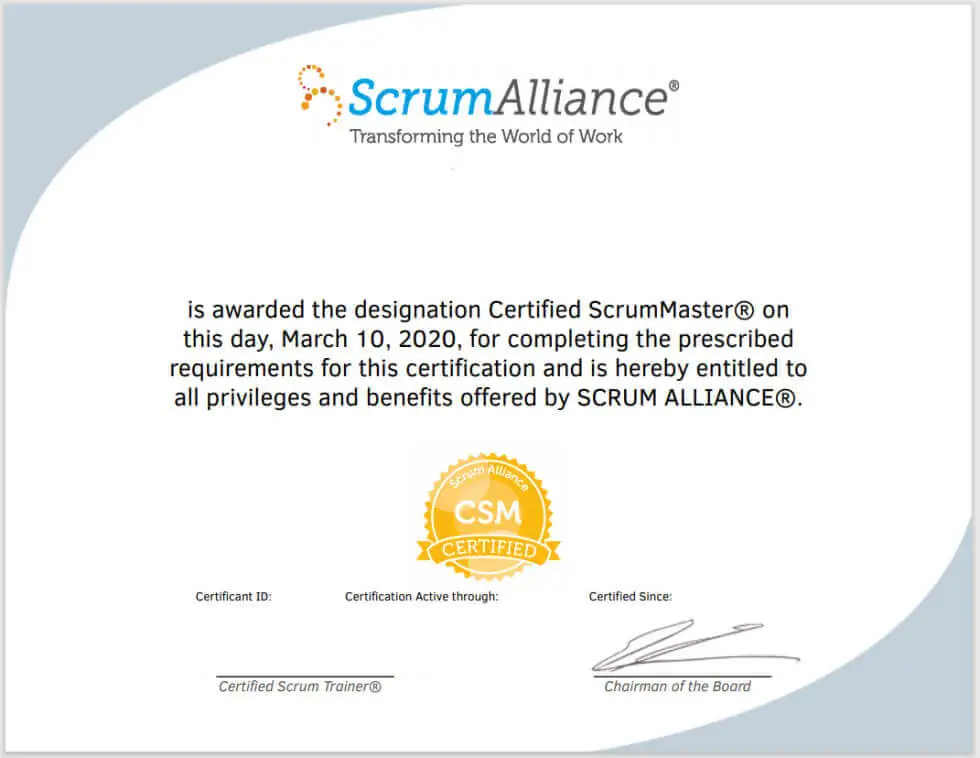 Why Choose iZenBridge for Certified Scrum Master Certification?

Trained 5000+ professionals worldwide

Facilitated 100+ virtual sessions

55,000+ subscribers are getting the benefit

500+ enrolments every month

Complimentary access to E-Learning portal programs worth USD 200

Free Scrum Master interview series

100% Assured Scrum Alliance certification
Now you can unlock key Agile methodology skills with the CSM® Certification – available for an affordable cost. Enhance your understanding further, and get Certified Scrum Master Certification Training from iZenbridge at separate costs!
CSM® – Certified Scrum Master® is a Scrum Alliance credential. If you want to start your journey of learning Agile principles and the Scrum Framework, Scrum Master Certification is the first step. Most organizations in India have already adopted Agile and Scrum, that's why Certified Scrum Master® courses will help you accelerate your career.
This Certified Scrum Master® certification and training session will be beneficial for professionals such as Agile Coach & Scrum Master, Product Owner, Software Developers, Project or Delivery managers, Product or Program managers, New Scrum Team Members and anybody who wants to learn Scrum. Being a Certified Scrum Master, you will be able to guide your team through Scrum's accountabilities, events, and artifacts. You will also gain the confidence to successfully apply the Scrum framework in workplaces by which you can steer any project in the right direction.
Yes, as per the Scrum Alliance guidelines, you need to appear for the CSM® exam to become a Certified Scrum Master®. To pass the exam, you need to correctly answer 37 out of the 50 questions within the 60-minute time limit. On successful completion, you will be awarded the designation of Certified Scrum Master® (CSM®) by Scrum Alliance
The CSM® Certification cost is $100, the CSM® training cost is separate.
As per Scrum Alliance, the CSM® certificate is valid for two years. After two years, you can renew your certification by earning 20 SEUs.
Just after the CSM® training, we provide you access to our three online complimentary programs against which you will earn 14 SEUs. When you plan for the Certified Scrum Master® renewal after 2 years, you will claim these 14 SEUs ( from our complimentary programs ) & we would further assist you to earn 6 more SEUs and you are done with 20 SEUs for renewal(14+6=20). No need to worry for the Certified Scrum Master® certification renewal as we are always available to support our clients.
No, this workshop provides you with the membership of Scrum Alliance for 2 years.
You will be able to take the CSM® online exam immediately after the workshop and the Certified Scrum Master exam fee is covered in the course fee.
The candidates will be required to enroll in the CSM certification course and attend the live session by CSTs. After that, they need to clear the CSM online exam. The CSM exam will be based on multiple-choice questions. You will get 60 mins (1 hour) for 50 questions. The passing score will be 74%, i.e. at least 37 correct answers out of 50 questions. To get certified, one must attend live sessions and clear the Certified Scrum Master® certification exam. Upon successful completion of the course, professionals will receive certification from the Scrum Alliance.
You will get two attempts within 90 days after the Training. After two attempts or 90 days, you will be charged $25 for each additional attempt.
Yes, the students will get 30 PDUs towards PMI's PMP® / PMI-ACP® / PgMP® credential after the training program.
After obtaining Certified Scrum Master® Certification, you can go for advanced certificates like CSP® or PMI-ACP®. We also provide support in getting you the same.
We help the candidates in grooming themselves for the role of a Scrum Master. For that, you can access our:
Scrum Interview Guide – Top 50 Scrum Interview Questions and their answers for Free.
Scrum Quizzes – 50 Quizzes on Scrum to help you clear the pre-selection tests and clarify your concepts on Scrum.
Free Career Coaching – One-to-one sessions with our trainer to help you design the career of your choice.
Free PR and Networking Opportunities – You can write a blog on izenbridge or Discuss Agile portals.
All these activities create a personal brand that can make you visible; so recruiters can spot you. We strive to create a great value for our CSM® participants with a lot of support and study material designed to give you an edge over your peers.
All the cancellation and rescheduling requests must be notified over email.
Requests received any time before class will get a 100% refund within 7 working days.
After the first day, if you cannot attend because of an emergency, we will reschedule your class for the future.
Lead by Industry Leading
Trainers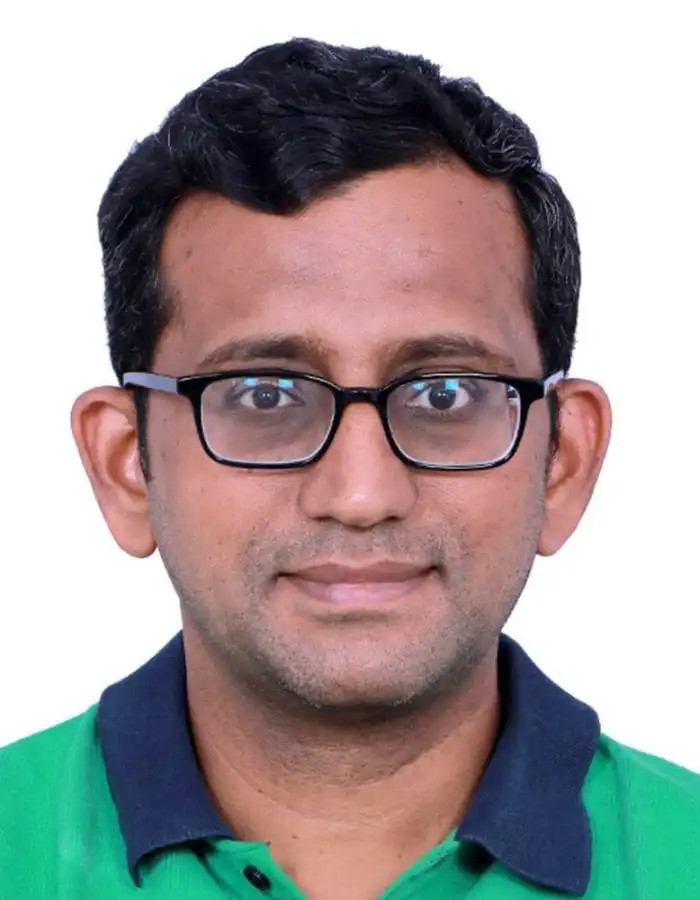 Certified Scrum Trainer (CST), CEC , CTC , ICF-PCC , ORSC , PMP, PMI-ACP
Sekhar is a Certified Scrum Trainer (CST), Certified Enterprise Coach (CEC), and Enterprise Agile Transformation Coach with 17+ years of experience. His primary focus and speciality includes buildi...
Experience :
17 + Years of experience...
Trained :
20000 + Participants trained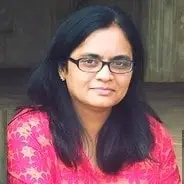 Certified Scrum Master (CST), CEC, CTC, PMP, PMi-ACP, KMP1 & KMP2
Madhavi is an innovative and result-oriented IT enthusiast with over 20+ years of experience as an Agile Coach, Project Manager, Scrum Master, Lead Engineer, Project Lead, Software Engineer, and Se...
Experience :
20+ years...
Trained :
1000+ participants
Find Certified Scrum Master (CSM)® Certification Training in Other Top Cities.
We do provide a Certified Scrum Master classroom session in Delhi NCR. Our CSM® training sessions allow professionals to learn from anywhere in the world. It is an opportunity for all the Scrum Master professionals from Noida, Gurgaon and Ghaziabad to join in-person classes and take multiple benefits. Apart from the in-person CSM Delhi classroom sessions, we do have Bangalore classroom training sessions available for your convenience. Our experienced CSTs deliver training in a way that suits both beginner and experienced professionals. Our online live CSM classes are also available for Hyderabad and Chennai participants.
Need help finding a batch in your city?
Reach out to us today. We'd love to answer your query.