SAFe® Lean Portfolio Management
UpComing Training
SAFe® Lean Portfolio Management Virtual (21 – 22 August 2021)
8 hrs – Sat & Sun : 2 Sessions
6:00 AM – 2:00 PM EST (GMT-4)
11:00 AM – 7:00 PM BST (GMT+1)
3:30 pm – 11:30 pm IST (GMT+5.5)
Price: USD 1995 1,696
We are offering 15% Off on SAFe LPM, Apply Coupon
IZ15
Certified SAFe® 5 Lean Portfolio Management is a designation offered by the Scaled Agile. Lean Portfolio Management is applying lean thinking to managing enterprise, program and product portfolios to provide a fast and flexible flow of high-value work. We offer a SAFe® 5 Lean Portfolio Management virtual live session. Our SAFe® 5 Lean Portfolio Management session will be highly interactive, with a lot of discussions and exercises that will help you improve your skills. To get Certified, you are expected to attend live virtual sessions and clear the SAFe® 5 Lean Portfolio Management exam. Upon successful completion of the course, you will receive certification from the Scaled Agile.
This SAFe® 5 Lean Portfolio Management virtual training certification program is ideal for you if you want to
Gain the practical tools and techniques to implement the Lean Portfolio Management functions.
Capture the current and future state of your portfolio with the Portfolio Canvas tool.
Identify important business initiatives for achieving the portfolio vision.
Apply Agile Portfolio Operations and Lean Governance.
Establish portfolio flow with the Portfolio Kanban, Strategy and Investment funding.
Prioritize epics for maximum economic benefit.
Build Value Stream Budgets and Lean Budget Guardrails and measure the Lean portfolio performance.
You will gain an in-depth understanding of
How to establish Strategy and Investment funding?
How to apply Agile Portfolio operations and Lean governance?
How to build a plan for implementing the Lean Portfolio Management function?
Learning Objectives
by Scaled Agile
Our SAFe® 5 Lean Portfolio Management virtual sessions help you in achieving the following learning objectives i.e how to:
Describe Lean Portfolio Management (LPM)
Connect the portfolio to enterprise strategy
Establish the Portfolio Vision
Implement Lean Budgeting and Guardrails
Establish flow with the Portfolio Kanban
Support operational excellence with an Agile Program Management Office (PMO) and Communities of Practice (CoPs)
Coordinate Value Streams
Measure LPM performance
Build a plan for LPM implementation
Topics Covered
Introducing Lean Portfolio Management (LPM)
Establishing Strategy and Investment Funding
Applying Agile Portfolio Operations
Applying Lean Governance
Implementing the LPM function
Upcoming Virtual Trainings
Why SAFe® LPM with iZenBridge?
iZenBridge is your reliable partner for professional training and certification. Our training and certificates will always add a feather in your cap. Since 2012, we have trained thousands of professionals and companies across different countries. Our world-class experts are already on board who have been working with SAFe. We believe in going beyond traditional presentations by sharing our broad and diverse expertise in implementation. You will receive pre-reading study material immediately after registering for the course. It is recommended that one should complete the reading of theory before the session so that they can actively participate in all the activities and conversations. We have an expert team of Agile coaches who guide you perfectly throughout the journey.
We are Silver Partner of Scaled Agile
Trained 5000+ professionals worldwide
Facilitated 100+ virtual sessions
Mentored professionals across 30+ countries
Special doubt clarification webinars
Free mock test access
100+ videos on our YouTube channel
37,000+ subscribers are getting the benefit
500+ enrollments every month
Full money back, if you don't like or unable to attend the class
Training Schedule With Global Timings
21 – 22 August 2021


8 hrs – Sat & Sun : 2 Sessions

Country
Timimg
US & Canada
6:00 AM – 2:00 PM EST
5:00 AM – 1:00 PM CST
4:00 AM – 12:00 PM MST
UK
11:00 AM – 7:00 PM BST
France, Germany
12:00 PM – 8:00 PM CEST
South Africa, Egypt
12:00 PM – 8:00 PM
India & Srilanka
3:30 PM – 11:30 PM IST
Saudi Arabia
1:00 PM – 9:00 PM
UAE
2:00 PM – 10:00 PM
Price: USD

1995

1,696
Trainer: Rakesh Singh

Apply Coupon

IZ15

15% off)
Q: How difficult is the SAFe® LPM exam?
A: The SAFe® LPM exam is a little tricky to crack, but not difficult if you do better planning. We suggest you study the SAFe® LPM workbook, attempt the mock test available on our website, analyze the result of your practice tests by studying each question. Our Mock tests are available as a part of the program. Mock tests will help you prepare for the exam and identify your strengths and weaknesses so that you can crack your exam easily.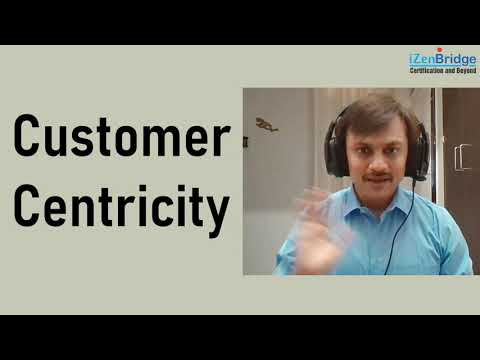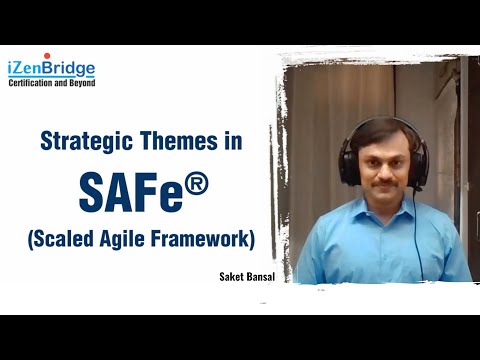 Q: Do you have sample questions for the SAFe® LPM exam?
A: Yes, we do have Mock Test papers with lots of sample questions. Click here to access the sample questions of the SAFe® LPM exam.
Q: Can I ask for a refund if I can't attend the program?
A: Yes, in the current situation we are giving a 100% refund/rescheduling if you can't attend the program because of any reason.
Q: What if I feel this training was not right for me?
A: Let us know in 4 hours of starting the class, we will refund your full money.
Q: Where can I find more details about Scaled Agile?
A: You can find more information in the below links:
Q. What is Cancellation/Refund & reschedule policy for SAFe LPM certification?
A.
All the cancellation and reschedule requests must be notified over email.
Requests received any time prior to class will get 100% refund. Within 7 working days.
After first day if you're unable to attend due to any emergency, we will reschedule your class for future.
Business Agility Faculty, SAFe 5 Program Consultant
Rakesh Singh has 28+ years of association with Siemens and expertise in Quality Management, Project Management, Lean/Agile transformation (SAFe 5 SPC) and numerous business excellence framework Rakesh offers Coaching, Consulting and Training services to potential clients.
Global Enterprise Agile transformation leader/Agile Coach with twenty plus years of experience in providing both strategic and tactical leadership across multi-million dollar engagements, managing client partnerships at the executive level while having operational oversight for all client interfaces, with a focus on meeting deliverable requirements, assuring overall quality of deliverables and ensuring overall customer satisfaction. Outstanding leadership & team building skills coupled with in-depth technical aptitude and focused process compliance with an ability to identify client's business needs and work with both the client and huge cross-disciplinary teams to understand, define, and build effective and innovative solutions that generate measurable results.
Training Schedules would support the time zones of the following Countries/Cities
US, Canada, UK, London, Australia, Melbourne, Sydney, Perth, Florida, New York, Washington,California, Idaho, Los Angeles , Nevada, Oregon, Seattle, Mississauga, Charlotte, Cairo, Columbia, Wellington, New Zealand, Fishers, Toronto, Germany, Denmark France, Chile, Santiago, Argentina, Poland, Portugal, Netherlands, Prague, Belgium, Sweden, Spain, Saudi Arabia, Riyadh, UAE, Dubai, South Africa, Egypt, Greece, South Africa, Turkey, Nigeria, Indonesia, India, Bangladesh, Singapore, Malaysia, Sri Lanka, Manila, Delhi, Gurgaon, Bangalore, Hyderabad, Chennai, Mumbai, Kolkata, Kerala, Kochi.
iZenBridge
Average rating:
0 reviews