A Certified SAFe® 5.1 DevOps Practitioner (SDP) is a designation offered by Scaled Agile. If you want to boost the full flow of value from idea to operational solution through a Continuous Delivery Pipeline, then this course is for you. As a professional, you will be required to engage in Continuous Exploration, Continuous Integration, Continuous Deployment, Release-on-Demand, Continuous Testing, Continuous Protection, and Creation of a Culture of Shared Responsibility. You will explore SAFe's CALMR (Culture, Automation, Lean, Measure, Recover) approach to DevOps, which will help you in building a culture of shared responsibility for delivering the full spectrum of solutions. You will also be able to align people, processes, and technology throughout your organization to achieve faster time-to-market.
Learning Goals
During this online Certified SAFe® DevOps Practitioner training, you will learn how to:
Determine and enable strategic business objectives through DevOps
Apply a CALMR approach to avoid automating broken processes
Understand that the successful DevOps requires continuous exploration, continuous integration, continuous deployment, and the ability to release to end-users on demand.
Incorporate continuous testing and continuous security into the delivery pipeline.
Implement value-stream mapping to measure flow and identify bottlenecks in the end-to-end delivery process.
Formulate DevOps skills and tools strategically for the fastest, and most compelling results
Prioritize DevOps solutions and investments for greatest economic benefit
Design and implement a multi-phased DevOps transformation plan tailored to the organization
Collaborate with all roles and levels in the organization to continually optimize the value stream
SAFe DevOps Practitioner (SDP) Certification Online Session
We offer a SAFe® DevOps Practitioner Certification virtual live sessions. Our online live program would be an enriching experience that will help you learn what DevOps is, why it is important to every role, how to improve the quality of the system with continuous testing, how to maintain security by inspecting continuously for vulnerabilities, and how to measure the flow through the Continuous Delivery Pipeline. Our SAFe® DevOps Practitioner virtual live sessions are delivered via a webinar platform (Zoom) that is completely secured and password-protected. To make the session more interactive, we prefer different breakout rooms for various activities and the chat option is also available in case you want to ask any questions from the experts. We prefer using Jamboard to make the session more interesting along with the Sticky notes for better brainstorming ideas, especially in the remote learning environment. We also have an expert team of Agile coaches who guide you perfectly throughout the journey. To get Certified, one must attend live virtual sessions and clear the SAFe® 5.1 DevOps Practitioner exam. Upon successful completion of the course, professionals will receive certification from the Scaled Agile.
Course Prerequisite
There is no specific qualification required for attending this course. All are welcome to attend the course without prior DevOps or SAFe experience.
Upcoming Virtual Trainings
Who should attend the SAFe® 5.1 DevOps Practitioner course?
This Scaled Agile SAFe® DevOps workshop will be beneficial to:
All members of an Agile Release Train
Development Managers, Engineering Manager
Configuration Managers, Release Managers
Development Leads, Developers, UI/UX Developers
Infrastructure Architects, System Architects
Product Managers, Product Owners
System Administrators, DBAs, InfoSec
QA Managers, Testers
Release Train Engineers, Scrum Masters
Agenda
Introducing DevOps
Mapping your Continuous Delivery Pipeline
Gaining alignment with Continuous Exploration
Building quality with Continuous Integration
Reducing time-to-market with Continuous Deployment
Delivering Business Value with Release on Demand
Taking action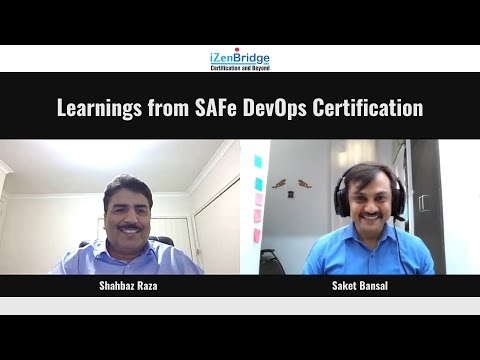 Why SAFe DevOps Practitioner (SDP) certification with iZenBridge?
iZenBridge is your reliable partner for professional training and certification. Our training and certificates will always add a feather to your cap. Since 2012, we have trained thousands of professionals and companies across different countries. We believe in going beyond traditional presentations by sharing our broad and diverse expertise in implementation. Everything you learn, you can apply to your job. We have an expert team of Agile coaches who will help you become a DevOps certified expert with SAFe®, design a career path of your choice inside Agile and Scrum, help you grow faster in your career and also guide you perfectly throughout the SAFe DevOps Practitioner (SDP) journey.
Trained 5000+ professionals worldwide
Facilitated 100+ virtual sessions
Mentored professionals across 30+ countries
Real-world support and grooming
Community support
100+ videos on our YouTube channel
40,000+ subscribers are getting the benefit
500+ enrollments every month
Full money back, if you don't like or unable to attend the class
Training Schedule With Global Timings
22, 23 & 29 January 2022


5 hrs – Sat & Sun : 3 sessions

Country
Timing
US & Canada
7:00 AM – 12:00 PM EST
6:00 AM – 11:00 AM CST
UK
12:00 PM – 5:00 PM GMT
France, Germany
1:00 PM – 6:00 PM CEST
South Africa, Egypt
2:00 PM – 7:00 PM
India & Srilanka
5:30 PM – 10:30 PM IST
Saudi Arabia
3:00 PM – 8:00 PM
UAE
4:00 PM – 9:00 PM
Price: INR

45892

39008+Tax or USD

700

595
Trainer: Pulasti Choudhary

Apply Coupon

IZ15

15% off)
SAFe® 5.1 DevOps Practitioner Exam Details
To get certified, you need to attend all the sessions and clear the SAFe® 5.1 DevOps Practitioner exam. All the relevant information is given below:
Exam Pattern
SAFe® 5.1 DevOps Practitioner exam will include multiple-choice questions.
It will be a web-based (single browser) closed book exam.
After attending all the sessions, you will get access to the exam within the SAFe® Community Platform.
The exam duration will be 90 minutes i.n. 1.5 hours.
The number of questions will be 45 and the exam will be in the English language.
You must get 33 marks out of 45 marks to clear the exam i.e. 73% pass rate.
Retake Policy
The first exam (fee covered with your training cost) if it will be within 30 days of course completion.
After that each retake exam attempt will cost $50.
In case of failure in the first attempt, you can go for the second attempt immediately, but the third attempt will require 10 days of wait and the fourth attempt will require 30 days of wait.
What is included in SAFe® 5.1 DevOps Certification Training?
You will be required to attend the online training to qualify for the exam. The course training will include:
Training from our certified industry expert
Course and Workbook Online
Exam Fee for 1 attempt towards the SAFe® 5.1 DevOps Practitioner Certification
SAFe® DevOps Practitioner PDF certificate
One-year membership to the SAFe Community Platform
15 PDUs toward your continuing education requirements with the PMI for PMP, PgMP, and PMI-ACP certifications.
SEUs under Category C, toward earning or renewing your CSP through the Scrum Alliance.
Q. What is DevOps?
A. DevOps is a mindset, a culture, and a set of technical practices. It
Provides communication, integration, automation, and close cooperation among all the people needed to plan, develop, test, deploy, release, and maintain a Solution.
Breaks down silos and empower each Agile Release Train (ART) and Solution Train to continuously deliver new Features to their end users.
Close collaboration between development and operations to help trains operate with an automated Continuous Delivery Pipeline.
Delivers solution elements to the end user, without handoffs or excessive external production or operations support.
Deliver value more frequently.
Q. How is DevOps different from Scrum?
A. Scrum at its best is an isolated minimal agile framework, which in itself is incomplete. Scrum does not address the regular organizational issues, its part of overall organization. DevOps goes a step further and ensures a greater collaboration between development and the operations team, thereby ensuring a continuous delivery.
Q. How does DevOps fit in my overall Agility?
A. Devops ensure continuous delivery which is an end goal of agile software development. Unlike other frameworks, DevOps brings greater collaboration with help of tools, culture, change management, process improvement and collaboration.
Q. What is the goal of DevOps?
A.
Improve collaboration between Development and IT Operations
Develop and automate a continuous delivery pipeline.
Increase the frequency and quality of deployments
Improves innovation and risk-taking by making it safer to experiment
Realize Faster time to market
Improve solution quality and
shorten the lead time for fixes
Reduce the severity and frequency of release failures
Improve the Mean Time to Recovery (MTTR)
Q. How Devops Promotes the culture of Shared responsibility?
A.
SAFe Devops leverages the culture created by adopting the Lean-Agile values, principles, and practices of the entire framework.
It enables shifting some operating responsibilities upstream, while following development work downstream into deployment, and operating and monitoring the solution in production.
Devops relies on the ability of Agile teams and IT Operations teams to collaborate effectively in an ongoing manner, ensuring that solutions are developed and delivered faster and more reliably.
It includes operations personnel and capabilities on every ART.
DevOps requires a tolerance for failure and rapid recovery, and rewards risk-taking. Infrastructure empowers development and operations to act independently without blocking each other.
Sharing discoveries, practices, tools, and learning across silos is encouraged. DevOps relies heavily on automation to provide speed, consistency, and repeatable processes and environment creation, as we describe below.
Q. What are the career options after SAFe Devops Certification?
A. After getting certified as SAFe DevOps, you can easily get following roles –
Software development team member in SAFe DevOps environment.
SAFe DevOps Consultant
Agile project manager
Release train engineer
SAFe Scrum Master
Agile Coach
SAFe Program Consultant (Next Level of SAFe Certification)
Q. Can I take SAFe DevOps certification without attending the workshop?
A. No, it's mandatory to attend the two days masterclass in order to get certified. It should be an in-person workshop, not virtual training.
Q. How many hours of training is required?
A. It's 16 hours of hands-on training spanning over two full days.
Q. Do you offer Scrum education units from this class?
A. Yes, the participants will receive 15 Category E Scrum education units.
Q. Can I take the SAFe® 5.1 DevOps Practitioner (SDP) certification exam from anywhere?
A. Yes, it's an online exam, you can take it from your office or personal computer with good internet connectivity. The exam is virtually proctored and the participants are not allowed to switch in between or refer the study material during the exam.
Q. What is the exam format? How many questions will be asked?
A.
Here are the details of SAFe Devops Exam
| | |
| --- | --- |
| Exam duration | 90 minutes |
| Number of questions | 45 |
| Passing score | 33 out of 45 (73%) |
| Language | English |
| Exam cost | $100, included in the cost of training |
| Second attempt | Allowed. Cost is USD 50 |
Q. What is the validity of SAFe Devops certificate?
A. The SAFe Devops certificate is valid for a year, you need to renew the certificate to keep it valid. The annual cost of renewal is USD 100.
Q. How Do I renew this certificate?
A. In order to renew, login to the Scaled Agile community portal and you will be able to see all your certificates along with expiry dates.
Q. Where Can I find the reference material?
A. The reference material for SAFe Devops will be provided in the class.
Q. What is included in the SAFe Devops classroom kit?
A.
The SAFe Devops reference material (Handbook)
Eligibility to take SAFe Devops online exam.
Access to SAFe community portal for a year.
Q. How is SAFe Devops different from other DevOps certifications?
A. DevOps and scaled agile are complementary to each other, a strong agile team will focus on collaboration, while scaled agile framework creates the culture and environment of collaboration and continuous delivery, Devops will provide necessary tools of growth in the agile environment. Mastering both Devops and Scaled agile framework can accelerate the agility of your organization.
Q. Do you provide online training for SAFe DevOps?
A. No, the scaled agile academy is very particular about face to face interaction. The complexity of the framework and the practical aspect of the tool makes it difficult to create an environment of learning virtually. That's the precise reason why SAFe Devops mandates a classroom interaction over a virtual environment.
Q: How difficult is the SAFe® DevOps exam?
A: The SAFe® DevOps exam is a little tricky to crack, but not difficult if you do better planning. We suggest you study the SAFe® DevOps workbook, attempt the mock test available on our website, analyze the result of your practice tests by studying each question. Our Mock tests are available as a part of the program. Mock tests will help you prepare for the exam and identify your strengths and weaknesses so that you can crack your exam easily.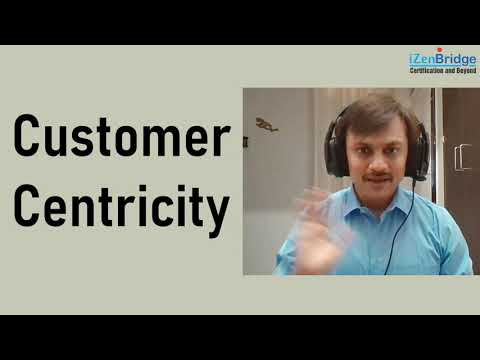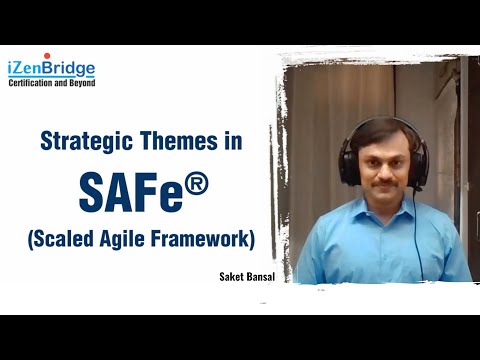 Q: Do you have sample questions for the SAFe® DevOps exam?
A: Yes, we do have Mock Test papers with lots of sample questions. Click here to access the sample questions of the SAFe® DevOps exam.
Q: Can I ask for a refund if I can't attend the program?
A: Yes, in the current situation we are giving a 100% refund/rescheduling if you can't attend the program because of any reason.
Q: What if I feel this training was not right for me?
A: Let us know in 4 hours of starting the class, we will refund your full money.
Q: Where can I find more details about Scaled Agile?
A: You can find more information in the below links:
Q. What is Cancellation/Refund & reschedule policy for SAFe DevOps certification?
A.
All the cancellation and reschedule requests must be notified over email.
Requests received any time prior to class will get 100% refund. Within 7 working days.
After the first day if you're unable to attend due to any emergency, we will reschedule your class for the future.
Pulasti Choudhary brings over 22 years of software engineering experience playing various roles such as developer, business analyst, architect, program manager, product owner and agile coach. He has successfully led small and large teams through their product development and agile transformation journey in organizations such as New York Stock Exchange, Royal Bank of Canada, Fannie Mae and Susquehanna International Group. He holds a masters of Software Engineering from SMU, masters of management from NYU and a bachelor of engineering from Mumbai University.
Training Schedules would support the time zones of the following Countries/Cities
US, Canada, UK, London, Australia, Melbourne, Sydney, Perth, Florida, New York, Washington,California, Idaho, Los Angeles , Nevada, Oregon, Seattle, Mississauga, Charlotte, Cairo, Columbia, Wellington, New Zealand, Fishers, Toronto, Germany, Denmark France, Chile, Santiago, Argentina, Poland, Portugal, Netherlands, Prague, Belgium, Sweden, Spain, Saudi Arabia, Riyadh, UAE, Dubai, South Africa, Egypt, Greece, South Africa, Turkey, Nigeria, Indonesia, India, Bangladesh, Singapore, Malaysia, Sri Lanka, Manila, Delhi, Gurgaon, Bangalore, Hyderabad, Chennai, Mumbai, Kolkata, Kerala, Kochi.
iZenBridge
Average rating:
0 reviews