ICAgile Certified Professional – Agile Coaching Virtual
24 Nov – 9 Dec 2021

3.5 hrs – Wed & Thur: 6 Sessions
United Sates & Canada



24 Nov – 9 Dec 2021
5:30 AM – 09:00 AM EST

(GMT-5)
4:30 AM – 08:00 AM CST

(GMT-6)
3.5 hrs – Wed & Thur: 3 weeks
Australia & France



24 Nov – 9 Dec 2021
9:30 PM – 1:00 AM AEST

(GMT+11)
11:30 AM – 03:00 PM CEST

(GMT+1)
3.5 hrs – Wed & Thur: 3 weeks
Europe & Hong Kong



24 Nov – 9 Dec 2021
10:30 AM – 02:00 PM GMT

(GMT+0)
6:30 PM – 10:00 PM HKT

(GMT+8)
3.5 hrs – Wed & Thur: 3 weeks
Flexibility to reschedule your missed sessions in 12 months
Global timings for the class
05:30 AM – 09:00 AM EST(USA)
04:30 AM – 08:00 AM CST(USA)
03:30 AM – 07:00 AM MST(USA)
10:30 AM – 02:00 PM BST (UK)
09:30 PM – 1:00 AM AEST (AUS)
11:30 AM – 03:00 PM CEST (Germany)
1:30 PM – 05:00 PM AST (Saudi Arabia)
02:30 PM – 06:00 PM GST(UAE)
06:30 PM – 10:00 PM HKT (Hong Kong)
04:00 PM – 07:30 PM IST (India)
Limited Time Offer 10% Off
Apply Coupon
IZ10
Agile coaching is one of the most demanding roles in today's market as more and more organization adapting to Agile, agile coaches helps in dealing with change and system-level complexities for fast adaption. Our ICP – ACC program helps you in improving your coaching, mentoring, and consultancy skills to meet this growing demand. The unique aspect of this program is you can do it from your desk, and the learning is spread across many weeks (usually six weeks) you attend three hours long session in a week and experiment with learning before you attend the next session. The Program structure allows you to share and discuss your challenges and experiences with the trainer and other global participants – sharing is a powerful tool to enhance your skills.
Who Should Attend ICP-ACC certification?
Aspiring Agile Coaches
Scrum Masters
Agile Coaches
Delivery Managers
Project Managers
Agile Project Managers
Product Owners
In summary, this program is the best choice for all Agile professionals who has an aspiration to grow their Agile coaching skills.
Why iZenBridge?
iZenBridge is a global firm and one of the leading training providers in the industry. Our experienced trainer, Mr Saket Bansal has trained and coached more than 5000+ professionals. He has also facilitated 100+ virtual sessions on coaching, mentoring, and Agile product delivery across the 30+ countries. We provide the e-learning portal to benefit our customers specially designed with two years of free online course access. We keep our portal updated as per course requirement with all the recorded sessions so that you can view the recording anytime as per your convenience. We also conduct doubt clarification webinars for a better understanding of all the concepts.
Our Online classroom style videos are engaging, enjoyable, and designed using interactive whiteboard sessions. Our Youtube channel includes hundreds of FREE videos to learn concepts in simple language. We also have 34,000+ youtube subscribers from more than 50 countries. Our courses are well recognized and receive 500+ enrollments every month. We believe in guiding our customers perfectly throughout the journey.
Key Takeaway
Articulate role and responsibility of an Agile coach
Design a coaching agreement/ contract
Perform coaching and mentoring Conversation by asking powerful questions
Evaluate various Change Management model
Apply team assessment models to help the team reflect
Design a roadmap for high performance team
Present significance of agile mindset
Apply listening and emotional intelligence in coaching conversations
Facilitate team learning events
Saket Bansal will coach and mentor you. He has facilitated 150+ virtual sessions on coaching and mentoring. Saket's Agile Coaching sessions has lot of discussions and exercises to enjoy your learning journey.
Country
Timing
Duration
US & Canada
5:30 AM – 09:00 AM EST(USA)
4:30 AM – 08:00 AM CST(USA)
3:30 AM – 07:00 AM MST
24 Nov – 9 Dec 2021
3.5 hrs – Wed & Thur: 6 Sessions
Australia
9:30 PM – 1:00 AM AEST
UK, London
10:30 AM – 02:00 PM GMT
Hong Kong & Singapore
6:30 PM – 10:00 PM HKT
UAE
2:30 PM – 06:00 PM GST
Saudi Arabia
1:30 PM – 05:00 PM AST
Germany & France
11:30 AM – 03:00 PM CEST
India & SriLanka
4:00 PM – 07:30 PM IST

Price:

USD

660

594 Available till 17th Nov
Trainer: Saket Bansal
Download The Complete Agile Coaching Content Outline
What will you get after successful completion?
A certificate titled "ICAgile Certified Professional in Agile Coaching" (ICP-ACC). It is a lifetime valid certificate by ICAgile
21 Leadership PDUs to renew your PMI Certificate Renewal.
Access to E-learning course to refer ICP-ACC knowledge areas, and open discussions again whenever you need.
Some of the key knowledge areas covered in this program include:
Getting Started with Agile Coaching: This section – outlines the brief idea of an Agile Coach role and discusses the various forms of agile coaching competencies, classified as coaching, mentoring, teaching, and facilitating. It describes coaching stance needed for effective coaching sessions. Also, Illustrates and discusses real-life coaching examples for key mindset shift required for Agile coaches.
Professional Coaching Skills in Detail: It explains, discusses, and gives real life coaching examples of essential professional coaching skills like emotional intelligence, ability to fully conscious, creating spontaneous relationships, engage coachee in the coaching process, active listening, powerful questioning, focus on thinking to generate insights, and giving and receiving feedbacks.
The Coaching Conversation – Coaching or Action: This section illustrates the application of coaching conversation. It gives demo of coaching conversations, which build upon issue identification, issue exploration and action commitment.
Mentoring Agile Roles and Transitions: It recites an understanding of individual change style and handling resistance from Individuals. It Explains, discusses, and demonstrates application of SCARF model for mentoring various agile roles.
Understanding Team Developing: This section describes the application of foundational team coaching, model of team development, how to help a team to detect their own stage of development, defining and identifying high performance, how to assist the team as a healthy system and how to adapt style based on team maturity.
Handling Dysfunctions and conflicts: It explains and discusses levels of team conflicts, coach responsibilities for handling conflicts, and how to create self‐awareness/self‐management capacity in the team.
Coaching Agreements: This section discusses and identify challenges faced by internal and external coaches. Also, it demonstrates the creation of coaching contact on how the coaching will proceed.
Agile Coach as a Teacher: It explains how coach as a teacher uses multiple content delivery mechanisms, and how to help team members to experience mindset shifts. It also demonstrates practising articulation and teaching session.
Testimonials/Success Stories
Erez Morabia
Saket Bansal is an enthusiastic and professional person. Saket's passion for coaching and Agile is shown from the first moment you meet him – whether he teaches you, mentors you or coaches you. I had the pleasure to participate in his ICP-ACC virtual course.


Pranaya Pyla
I was one of the participants in Saket's ICP-ACC class. Although it was a virtual Agile coaching session, Saket made it so much easier for me towards my certification journey. Will definitely recommend Saket bansal to others. He is very knowledgeable and very great to work with.
Manoj Varghese
Saket Bansal is an amazing instructor at iZenBridge.He led my Agile Team Facilitator (ICP-ATF) and Agile Certified Coaching (ICP-ACC) certification classes through IC Agile. The breadth and depth of experience Saket brings to the course as your instructor is unparalleled.
Q. What is an Agile Coach really do?
A. An Agile coach is one who enables a specific team to implement Agile practices in the organization. He focuses on training and mentoring teams on Agile practices so that they can perform better in the organization. He coaches in such a way that can enable the journey towards high performing teams. He facilitates various team level events to enable self-organizing. He also helps teams in improving the best possible way by removing impediments.
Q. Who is an Agile coach? Why do organizations need Agile coaches?
A. An Agile Coach empowers the organization to adopt Agile as a culture shift. He uses his experience and influencing abilities to affect the change from a command-and-control culture to a collaborative one. He works at a tactical level with individual members of Agile teams by enhancing their proficiency in executing a Scrum process. He helps multiple teams in enabling the agility by improving ways of working. He helps in setting up the governing policies to support Agile-based approaches in the organization. He applies system thinking to expose the bottlenecks. He also helps the organization by suggesting better ways of contracting with vendors and customers.
Q. Who should do this ICP-ACC certification?
A. This is the best certificate for Agile Coaches or aspiring coaches who have a passion for building and developing agile teams. This certificate certainly delivers value to passionate agile professionals.
Q. Are there any pre-requisites or qualifications required before this ICP-ACC training program?
A. There are no conditional pre-requisites for this training program; So, if you are passionate to enhance your Agile Coaching skills and when –
You have a good working knowledge of at least one Agile framework, and
You have work experience in a lead role – Scrum Master, Agile Coach, Agile Project Manager, Product Owner,
You can do this certification. Please call us if you are not sure if you have relevant work experience for this training.
Q. What if I don't like the ICP-ACC class?
A. The program gives you 100% no questions asked refund, You just need to ask for it if you are not satisfied after attending first session.
Q. What if I miss some of the ICP-ACC sessions?
A. We understand unexpected work and life challenges; in such cases, we will support you in attending another group session.
Q. What if I end up travelling and can't attend the rest of the ICP-ACC program?
A. In such cases, we will help you in attending another batch. You need to select another batch within six months.
Q. How can I get ICP-ACC certification?
A. After attending and completing assignments, we will upload your information to ICAgile. Afterwards, you will receive a certificate titled "ICAgile Certified Professional in Agile Coaching" (ICP-ACC). It is a lifetime valid certificate.
Q. Do I need to give test for ICP-ACC certification ? or Besides training, are there any additional evaluation criteria (assessment or interview) to be eligible for the ICP-ACC certificate?
A. ICP-ACC certification is the experience-based certificate; The ICP-ACC Course sessions allow enhancing your skills by participation, discussions, and illustrations of practical, real-life scenarios.
There is no formal post-training assessment and trainer evaluation during the training used as the primary criterion for granting the ICP-ACC certification. Our Trainer Saket Bansal will involve you in a lot of discussions, experience sharing sessions, and team level assignments. Your participation will help him to certify you.
So after attending and completing assignments, we will upload your information to ICAgile And, you will get a certificate titled "ICAgile Certified Professional in Agile Coaching" (ICP-ACC). It is a lifetime valid certificate.
Q. What is the validity of the ICP-ACC certificate?
A. The validity of ICP-ACC certification is lifetime. It does not require additional expense to renew every few years.
Q. Is this virtual ICP-ACC program effective?
A. Yes, we have already done 50+ batches of virtual ICP-ACC certification. The session effectively delivers the intended objectives. Participants get a lot of practice, live examples and case studies to explore during live sessions. Our Trainer, Saket Bansal, is a globally recognized Agile Coach with an experience of delivering 250+ ICP-ACC batches in the last four years.
Also, it is a travel free engagement opportunity with global participants. It takes care of your busy schedule. It will cover seven sessions in six weeks duration. Each session is three hours long in duration, which does not need investing in full days.
Q. What is ICAgile?
A. International Consortium of Agile (ICAgile) is an international organization, headquartered in Virginia, USA. They have worldwide recognition for their training tracks in agile leadership. Please find more details here at https://icagile.com/
Q. How much time does it take for the ICP-ACC certification process?
A. The certification process is quite smooth at ICAgile. You can expect to receive your ICP-ACC certificate within a few days of training, the latest by a week.
Q. I am interested in this ICP-ACC program. What do I need to study or prepare before I attend the virtual classroom program?
A. Participants are expected to have a good working knowledge of Agile and Scrum. If you are new to Agile or Scrum, we recommend you to read through the basics. Working experience as a Scrum Master, Agile Coach, Product Owner, or an Agile Project Manager would be a definite plus.
Q. How many participants are expected to be in the ICP-ACC training?
A. Given the interactive nature of the training, we will be limiting the number of participants to fifteen only, to ensure we don't have to compromise on quality. If you have failed to register the currently scheduled training, we sincerely request to register for the next training.
Q. How is this ICP-ACC training delivered?
A. This is a virtual program that is delivered via a webinar platform (Zoom). Once you enroll, you will receive an email with session details. The session recording will be available to the participants for review, but it's mandatory to attend all live sessions to earn the certification.
Our ICP-ACC trainer Saket Bansal's Agile Coaching sessions are highly interactive, with a lot of discussions and exercises to help participants improve their coaching skills. He will involve you for team level assignments to practise coaching skills.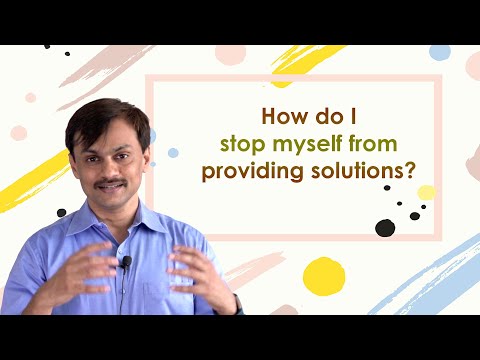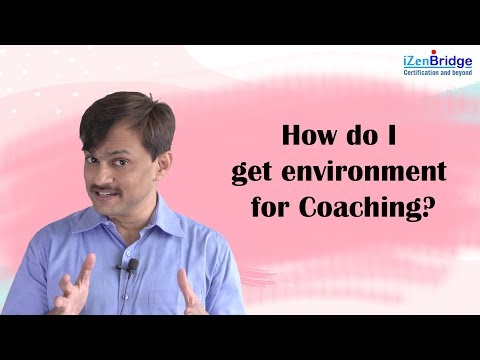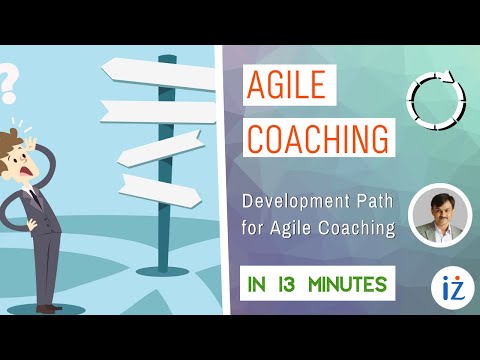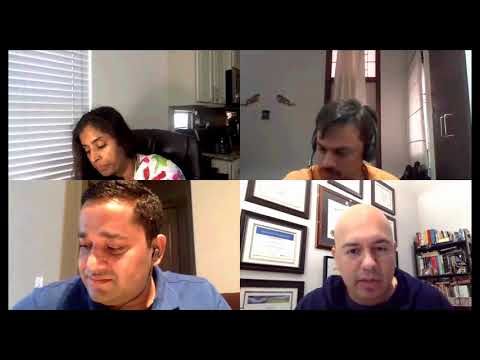 Director, Project Management Professional (PMP)® & Agile Certified Practitioner (PMI-ACP)® Certification Trainer, iZenBridge

Saket Bansal is the Founder of iZenBridge, a global education provider dedicated to improving the employability of working professionals. Saket started his professional career as a developer, and from the last eight years, he is in education and consulting. Saket facilitates training on Business Agility, SAFe, Disciplined Agile, Project Management, Agile, Scrum, Kanban, Facilitation and Coaching skills. Saket is helping start-ups, mid-size organizations and big corporates in developing high performing teams and achieving business agility.
iZenBridge
Average rating:
0 reviews