One most discussed change in PMBoK® Guide fifth Edition is bifurcation of communication management and stakeholder management knowledge Areas (KA) into 2 from 1 (Communication Management) in PMBoK® Guide fourth Edition .In this Blog we shall go through the details of the same. Below are the processes in communication management KA in PMBoK® Guide fourth Edition.
| Initiation | Planning | Executing | M&C |
| --- | --- | --- | --- |
| Identify Stakeholders | Plan Communication | Distribute Information | Report Performance |
| | | Manage Stakeholder Expectations | |
If we look at above, there has been quite a bit of triggers which led to separate stakeholder's management to new KA as well as modifying and enhancing existing communication management processes. What are those?
Planning for and managing the communication needs of the project as well as the SH's needs are two distinct areas and need distinct focus. This is combined here.
Overlap in Distribution info and report performance KA's creates lot of confusion to understand the underlying concepts of project performance analysis and reporting
By having both communication and Stakeholder (SH) management collectively, focus on individual area has been deferred a bit
No planning and controlling processes specifically for SH management in place. This creates lot of confusion and deviates from importance of SH management on the whole
PMBoK® Guide fifth edition has handled this in a very clear and clean way.
Communication Management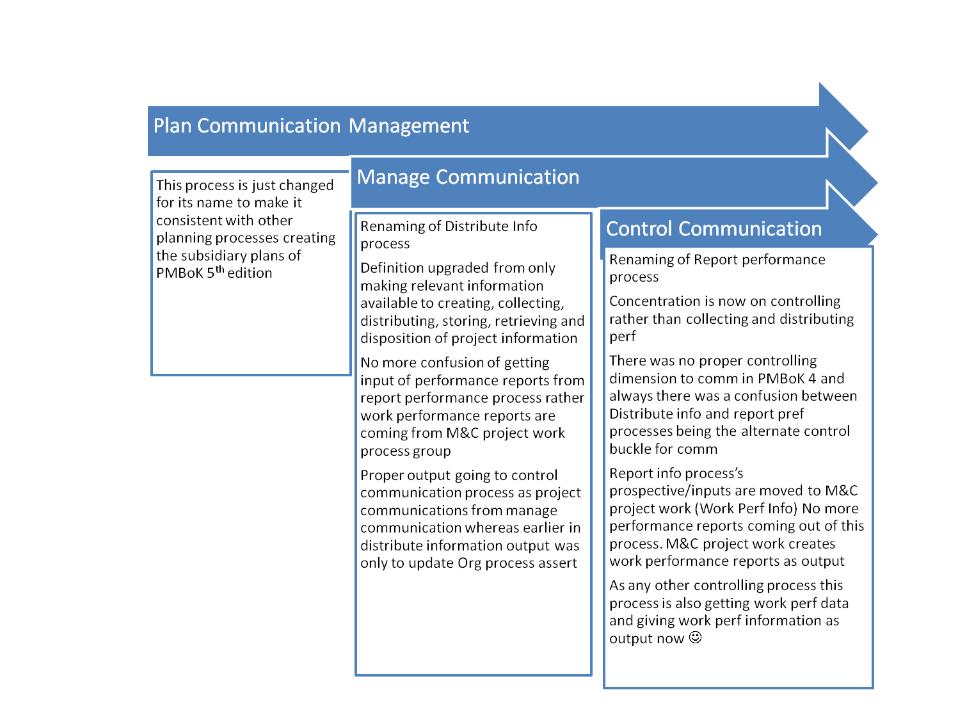 Stake Holder Management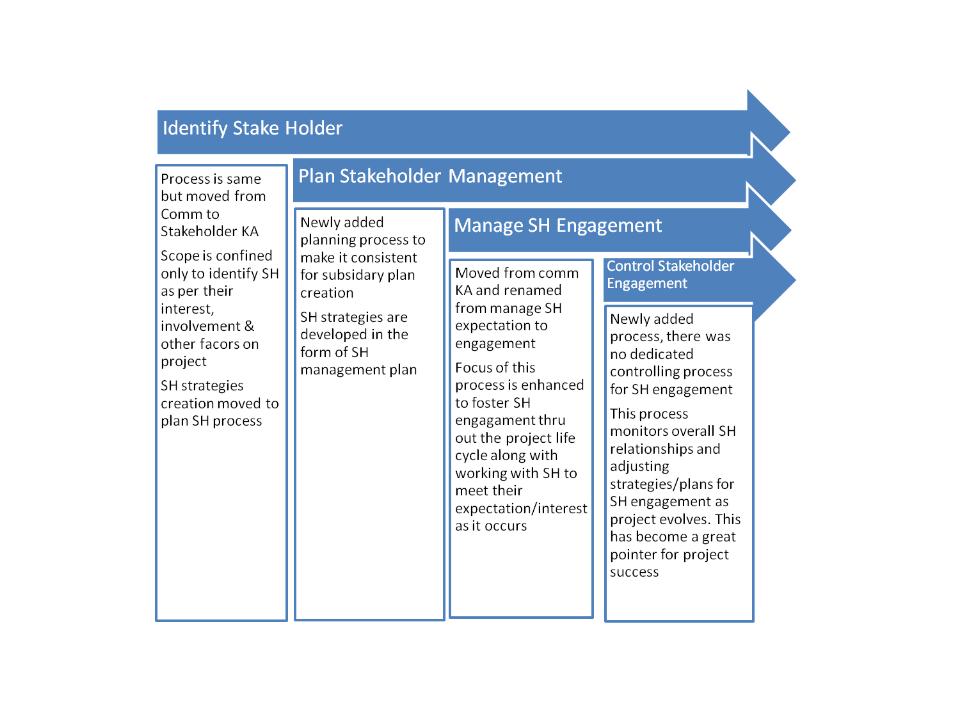 So, now we are almost there :). All the major things discussed and elaborated. Isn't it? However still I have few more to complete this discussion, ITTO rule changes, essence of agile in fifth edition and few more cosmetic changes.